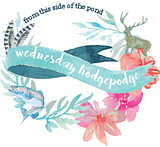 1. When and where were the best fireworks you've ever seen? Speaking of fireworks...do you know your hot buttons? The things people can say and/do to set you off? When was the last time someone pushed one of your hot buttons?
The National Mall. Any fireworks after seeing that is just "eh".
I absolutely know my hot buttons. My buttons are being continuously pushed right now with this kitchen remodel. Want to know what's happening now? Come back tomorrow for another installment of "State of the Kitchen"!
2. Have you hosted any outdoor summer parties this year? Attended any? What makes for a great outdoor party?
I never host any outdoor parties. My brother & his wife always have a 4th of July swim party at their house. Just being with family, hanging out, and eating makes for a fabulous outdoor party!
3. What does freedom mean to you?
The freedom for any of us to be able to say what's on our mind without the fear of persecution from the government. (Notice I said "the government"; our "friends" may be persecuting us, though.) Tolerance is a whole different issue!
Also, the freedom of religion. We have the freedom to worship (or not) as we want without fear of persecution.
4. July is National Cell Phone Courtesy month...what annoys you most about people's cell phone habits?
That they won't put them down.
5. What's your current summer anthem?
With this kitchen
disaster
remodel going on, I have to trust, which is so very hard!
6. Insert your own random thought here.
I ran across this on FB this morning. Fr. Tansi is a Franciscan Friar, and this is his debut song from his debut album. All proceeds for the first year are donated to
Mary's Meals
, which provides a meal in children's educational setting all over the world. See how you can donate to Mary's Meals by following
this link
.
You can purchase his album through
iTunes
,
Google Play
, or
Amazon
. Listen to samples of his other songs...his voice reminds me a bit of Dave Matthews.
Linking with Joyce at
From This Side of the Pond
.